Best Staff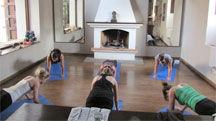 Professionals at work!
What distinguishes Healing Hands from other spas in the area is the professional level of expertise. Every service at Healing Hands is performed by a highly qualified professional.

Stay and Splurge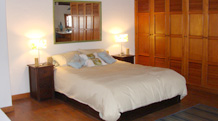 Stay as a guest in Our spa aparment.
You can enjoy all the amenities of Healing Hands Therapy Spa without ever leaving your room if you stay on-site in our luxurious suite. Appointed with modern amenities and five-star details to make it a luxurious retreat. Guests enjoy a 10% discount off all spa services.
Read More
Fitness studio
Get your body moving in our fully equipped gym and movement studio
The fitness center offers a more tranquil and private alternative to other crowded and noisy gyms. Get your heart rate up and keep it there on our diverse selection of cardio equipment which includes a treadmill, recumbent bicycle, and elliptical machine. A universal weight machine allows you to isolate and strengthen every muscle group. Free weights, resistance bands, exercise balls, and balance boards are among the extras also available for use. Personal training is available with qualified trainers and physical therapists. Memberships available on a daily, weekly, or monthly basis.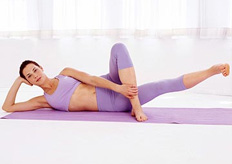 Enjoy a variety of classes in the studio. Among the offering:
Classes
Power Yogalates
Combines the core strengthening aspects of classic Pilates with the muscle-lengthening effects of yoga in a dynamic blend that is not for the faint of heart! This class will definitely make you feel like you have had a workout. It is for intermediate to advanced levels, but that doesn't mean you have to have experience. It can be modified for beginners, as long as they come prepared for a strong class.
Strong Seniors
A combination of strengthening, stretching, and balance exercises especially designed for those entering or well into the golden years. The gentle but effective exercises will give you a full-body work out and safely under the direction of a qualified physical therapist.
Pre- and Postnatal Core Fitness
Target the muscles that naturally weaken during pregnancy and childbirth to prepare the body for birth and a speed postnatal recovery. Postnatal exercises can be done with your baby, so bring baby too!
Call or email us for course availibilty as the offering and schedules change frequently.