Spa Therapy
The Healing Hands professionals know that the difference is in the details.
Treat yourself to one of our many spa therapies… you deserve it! All services are performed by licensed trained professionals, the most competent you will find. All products are top-quality. The proof is in the results.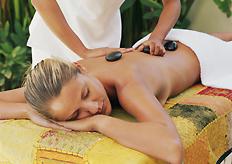 Healing Hands offers full body pampering. Treat the extremities with an expert manicure or pedicure. Put your back face forward with one of our professional facials. Smooth certain parts with waxing where you need it. Or treat the whole body with an exfoliation." Follow this w/ the paragraph that begins "Hygiene is our first priority
Hygiene is our first priority. Treatment areas are clean and professionally maintained, and all equipment is sterilized after use. We are very conscious that your safety is in our hands. You are in the right hands!
Spa Services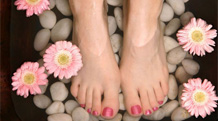 Hand and Foot Therapy
Give your hands and feet the love they deserve… Our professional manicure and pedicure are certainly the best-value pampering available, accented with hot rocks, rose petals, essential oils, and handmade exfoliants.
- Manicure Q120, French Q150, Deluxe (includes French and clay mask) Q170
- Pedicure Q150, French Q170, Deluxe (includes French and clay mask) Q190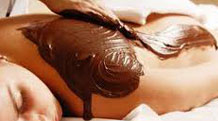 Chocolate Therapy
Delight all the senses with a delectable experience.
- Chocolate Body: A full body exfoliation with an all-natural mocha exfoliant, handmade using Guatemalan coffee and cocoa, followed by a skin conditioning chocolate body mask. 1 hr: Q430. 2hr (with 1hour massage): Q625
- Chocolate Manicure: Manicure enriched w/Mocha exfoliant and a skin-softening chocolate mask- Q200
- Chocolate Pedicure: Pedicure enriched with Mocha exfoliant and skin-softening chocolate mask- Q220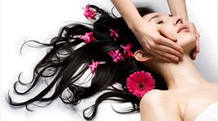 Face Therapy
Our facials are first rate, using only top quality European products which leave skin soft and supple, looking and feeling years younger. Every facial begins with a three-step deep cleansing followed by one of a variety of masks. All facials include fabulous face, neck, and hand massage.
- Rejuvenating Facial with green French clay mask which firms and refreshes the complexion Q260
- Enzymatic Facial with enzyme mask to remove all dead skin cells, takes the exfoliation to another level without causing unsightly redness or dry skin Q300
- SpirulinaFacial with one of our special Spirulina masks formulated especially for your skin type for maximum rejuvenation Q330
- Collagen Fleece Facial our enzymatic facial finished with a collagen fleece mask which replenishes the skin's natural collagen, increasing the skin's firmness and elasticity Q395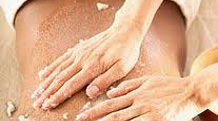 Full Body Therapy
- Body Exfoliation combine relaxing effects of massage with the renewing effects of a full body scrub with handmade exfoliant, followed by a hot shower. 35 minutes. Q300
With 1 hour massage (1.5 hrs total) Q530
- Waxing Smooth certain spots with hair removal where you need it. (prices vary)

Spa Price list
Q120

Manicure

Q150

French Manicure

Q170

Delux Manicure

Q150

Pedicure

Q170

French Pedicure

Q190

Delux Pedicure

Q430

Chocolate Body (1hr)

Q625

Chocolate Therapy Massage (2hr)

Q200

Chocolate Manicure

Q220

Chocolate Pedicure

Q260

Rejuvenating Facial

Q300

Enzymatic Facial

Q330

SpirulinaFacial

Q395

Collagen Fleece Facial

Q300

Body Exfoliation (35min)

Q530

Body Exfoliation (1.5hrs)

Enquire

Waxing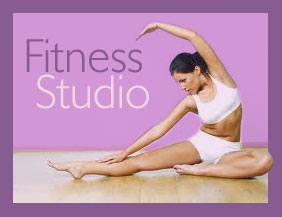 Stay and Splurge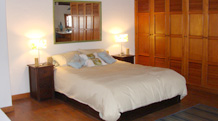 Be Our Guest...
You can enjoy all the amenities of Healing Hands Therapy Spa without ever leaving your room if you stay on-site in our luxurious suite. Appointed with modern amenities and five-star details to make it a luxurious retreat. Guests enjoy a 10% discount off all spa services.
Read More