Other packages
Revive a special connection with your loved one


$100

Skin So Soft

leaves the skin and the soul refreshed and renewed


$120

Princess Package

Complete Indulgence!

Prices
Q320

Physical Therapy consult

Q290

Relaxing Massage (1hr)

Q320

Therapeutic Massage (1hr)

Q320

Thai Massage (1hr)

Q320

Shiatsu (1hr)

Q450

Deluxe Therapeutic (1.5hr)

Q360

Lymphatic Drainage (75min)

Q360

Healing Rocks Massage (75min)

Q450

Massage (any type, 1.5hrs)

Q300

Body Exfoliation (35min)

Q530

Exfoliating Massage (1.5hrs)

Q120

Manicure

Q150

Pedicure

Q190

Deluxe Pedicure

Q170

Deluxe Manicure

Q260

Rejuvenating Facial

Q300

Enzymatic Facial

Q330

SpirulinaFacial

Q395

Collagen Fleece Facial

Prices Vary

Waxing

Q200

Membership (1 month)

Q390

Membership +1 hr Persnl Trning
Stay and Splurge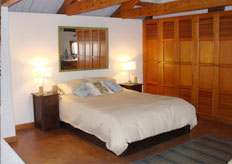 You can enjoy all the amenities of Healing Hands Therapy Spa without ever leaving your room if you stay on-site in our luxurious suite.
This stylish studio located in the heart of Antigua is a rare gem in Guatemala's colonial treasure. The location, only a few short blocks from the central park and literally steps from Iglesia La Merced and the famous Arch, cannot be beat. Appointed with modern amenities and five-star details to make it a luxurious retreat. Plush robes, quality bedding, and designer furnishings just ooze romance. Enjoy a fabulous view of surrounding volcanoes as you make your morning coffee, which we provide, in the fully-equipped kitchen. Daily maid service makes it really feel like a vacation, with all the comfort and conveniences of home. Stay in shape with free use of the fitness center during spa hours. Unlimited high speed wireless internet included.
Stay for $75 per night or $450 per week. Receive a free 1-hour massage with a week stay! Enjoy one of our Stay and Splurge Packages or receive a 10% discount off individual spa services as our guest.
Stay and Splurge Packages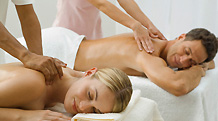 Couples Retreat

Two nights in our luxury suite with a champagne welcome, includes 1.5-hour couples massage with special romantic accents and a pedicure for each.
$295 USD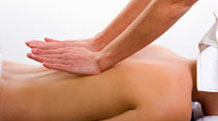 Detox and Renew

Cleanse yourself inside and out with a 3 night stay which includes a 1.5 hour lymphatic drainage massage, 1.5 hour exfoliating massage, a 30 minute reflexology treatment, an enzymatic facial and a pedicure. We also provide our own cleansing detox drink, lemonade made with fresh limes, local honey and cayenne pepper for fasting or as a supplement to jumpstart your metabolism and cleanse you entire system from the inside out!
$440 for one, $580 for two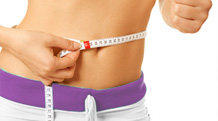 Weight Loss Week

Seven nights in our luxurious suite with a focus on health and weight management. Includes 1 hour per day of personal training with a licensed physical therapist for 5 days, and 1.5 hours of massage per day for 6 days, combining lymphatic drainage to stimulate elimination of toxins and optimal functioning of the lymph system, exfoliation to rejuvenate the skin's natural glow, stimulating massage with special products to break up cellulite, and deep tissue therapeutic massage to relieve tension. Consult with a nutritionist or acupuncturist, healthy gourmet meals prepared by a personal chef, and private yoga or Pilates instruction also available.
$895 for one, $1295 for two.